Participants / Return Collection Facilities
Infrastructure Grants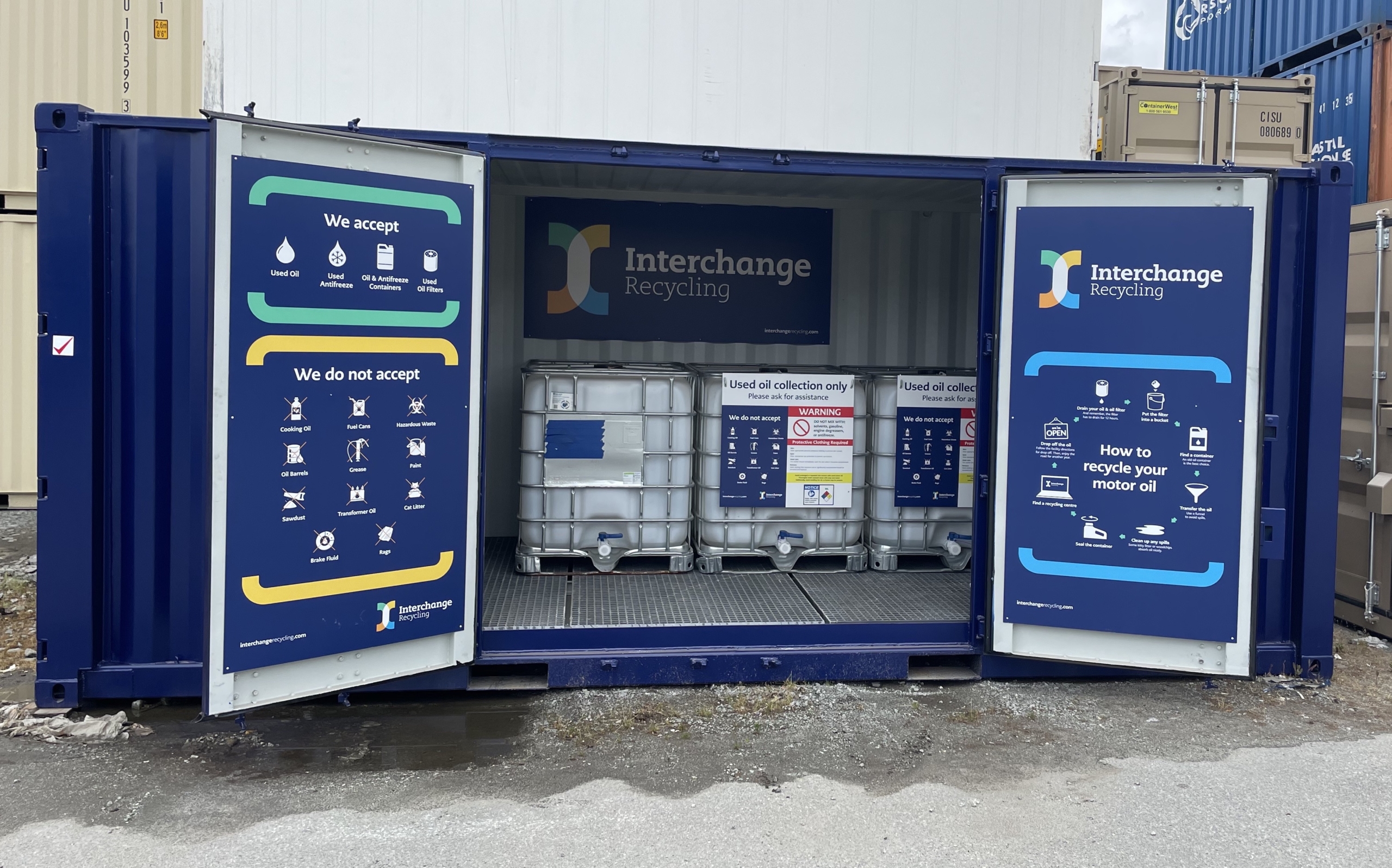 Interchange Recycling is always looking for ways to improve. We look for opportunities to upgrade recycling facility locations across the province in order to provide British Columbians with reasonable access to convenient and free used oil recycling centres.
Infrastructure Grants are available to registered municipalities, private businesses, non-profit organizations, and other sectors that require additional infrastructure for their public collection facilities, such as tanks, covered sheds or other containment materials for used oil, antifreeze, filters, and containers.
If you are interested in applying, please follow these steps:
Review the RCF Infrastructure Grant Manual to understand your obligations.
Complete the RCF Infrastructure Grant Application Form
Send the completed form to rcf@interchangerecycling.com
Facilities will be notified via email of the status of their grant application.
Note: If you are not currently registered as an RCF, you can apply by completing a registration application form and submitting it together with your Infrastructure Grant application form.
Community Round Up Event Grants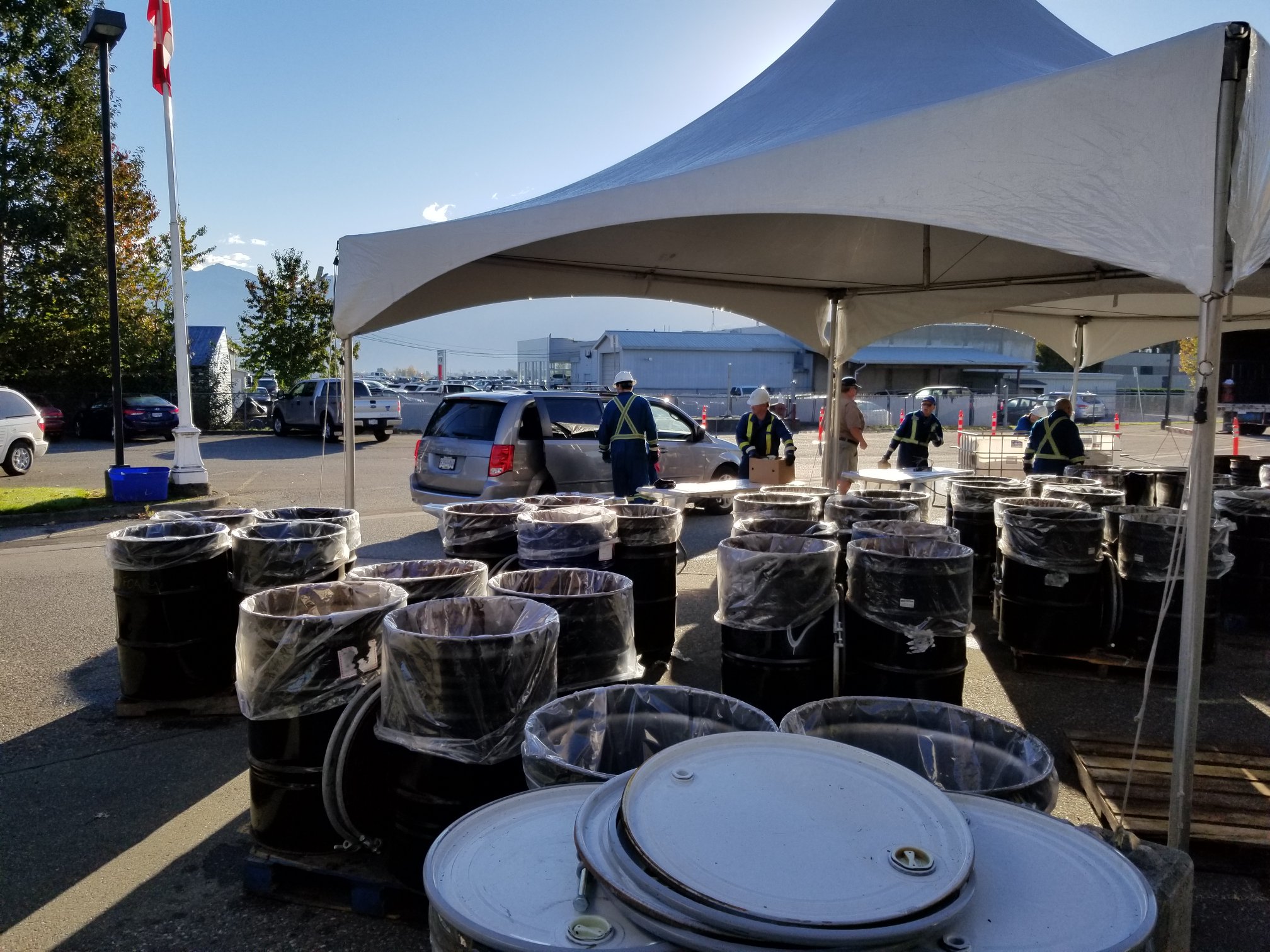 Interchange Recycling is pleased to provide grant funding to BC Regional Districts, Municipalities and community recycling organizations for their planning, coordination, and execution of Community Collection or "Round-up" events.
We have increased support for the collection of oil and antifreeze program materials by providing $1500 per event and will also provide support with event promotion including advertising material, event signage and social media posts.
We will continue to provide a volume based financial incentive to the registered collection company that is selected by the event organizers to collect and transport the material to an Interchange Recycling-registered processing facility (recycling facility). To find a list of the registered collectors that serve your area of the province please click on the map on our Collectors page.
If you are interested in applying for a Round-up Grant, please send an e-mail request to rcf@interchangerecycling.com and include the following information:
the lead organization for the event
the location and date for the planned event(s),
which other stewardship associations will be participating.
Requests for marketing support must be submitted to Interchange Recycling at least two weeks prior to the event dates.
Please note that in order to issue payment, we need to receive following outcome metrics in writing:
Used Oil (liters)
Used AF (liters)
Filters (kgs)
Filters (bags)
Containers (bags)
Vehicle Count
# People Attended