About Us
What's Interchange Recycling all about?
We're a not-for-profit, producer-governed group that sustains the environmental objectives of our members. Interchange Recycling collects and recycles the products our members make and sell, which are then made available as new products from our members and other vendors.
Ultimately, our mandate is to provide British Columbians with an eco-friendly and cost-effective way to recycle used motor oil, oil filters, oil containers, antifreeze and antifreeze containers–and we're always examining new automotive and industrial products to bring into our recycling process.
Saving the environment is free
Our vast network of recycling centres are free and open to the public. That means both motor oil and antifreeze related products are accepted for recycling at no cost to you. That's right—treating the environment with respect is absolutely free, and now, it's even easier.
To find a location near you, just use the search bar above. Results will include a map, accepted materials by location and even driving directions so you won't get lost. Did we mention it's free?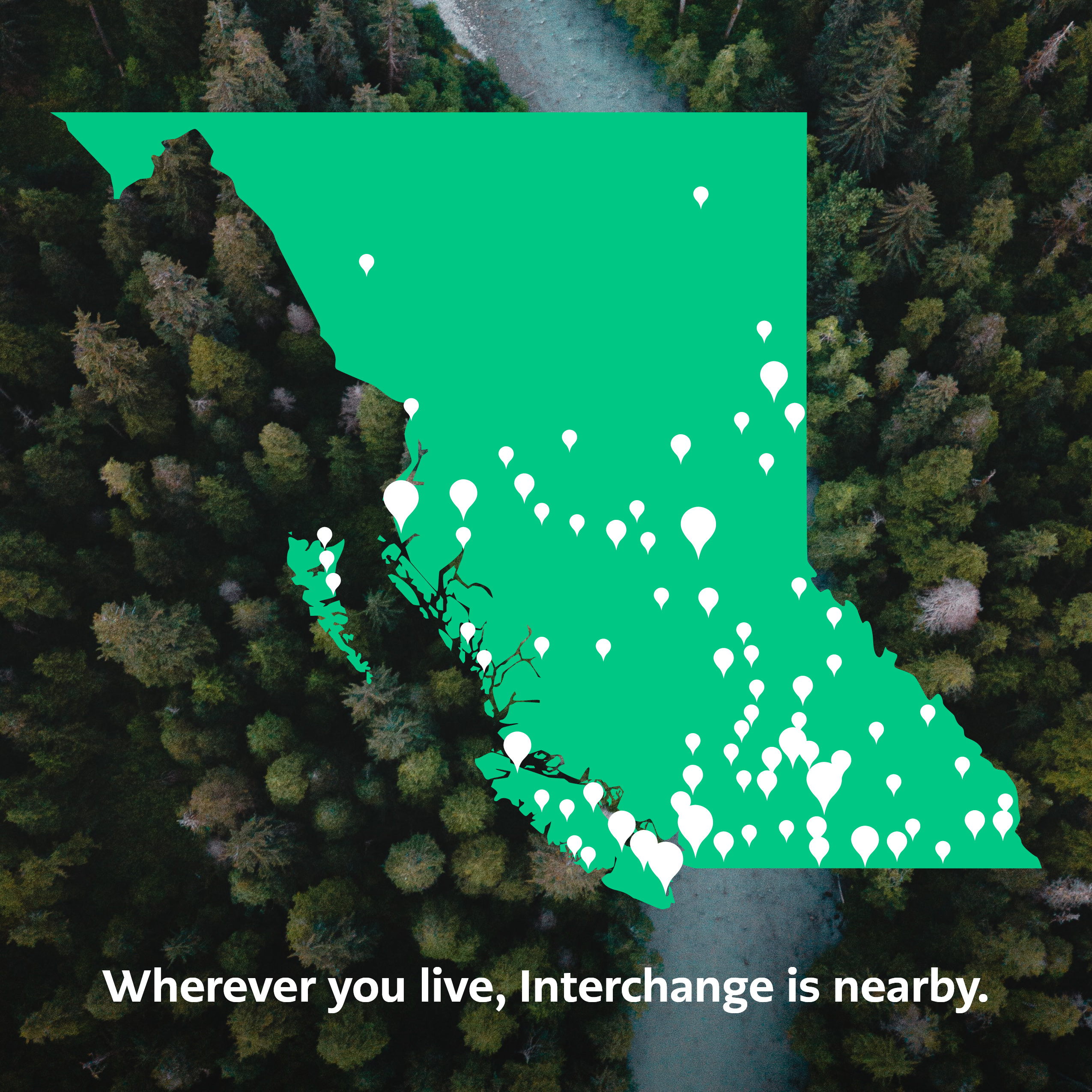 What Happens to Collected Products?
That's a great question! Used oil can be re-refined into new lubricating oil or material inputs for manufacturing or energy products. Additionally, used oil filters contain metal, which is recycled into metal products like rebar, nails, and wire.
Used oil and antifreeze containers are recycled and used to manufacture new oil containers, drainage tiles, and parking curbs. Used antifreeze is refined into new automotive antifreeze so that it's ready to ride again.
Who funds the program?
An Environmental Handling Fee or EHC funds the recycling program. This fee is not a government tax, but a charge paid by the first seller to help collect used oil, oil filters, oil, and antifreeze containers and used antifreeze from our network of public collection facilities and generators across the province.
Often, this fee is passed down from the retailer to the consumer and will be noted on your receipt or invoice.
FAQs
If you still have questions, we still have answers. Please click through to our FAQs.