Used Oil Recycling Depot opens in Armstrong
•

News
The Arjun Esso located at 3210 Smith Drive in Armstrong has received a grant from Interchange Recycling. The grant will provide a 20-foot modified sea container, 2,200 litre used oil storage tank and 1,000 litre IBC storage container for antifreeze, ensuring the responsible collection and storage of returned used oil and antifreeze materials.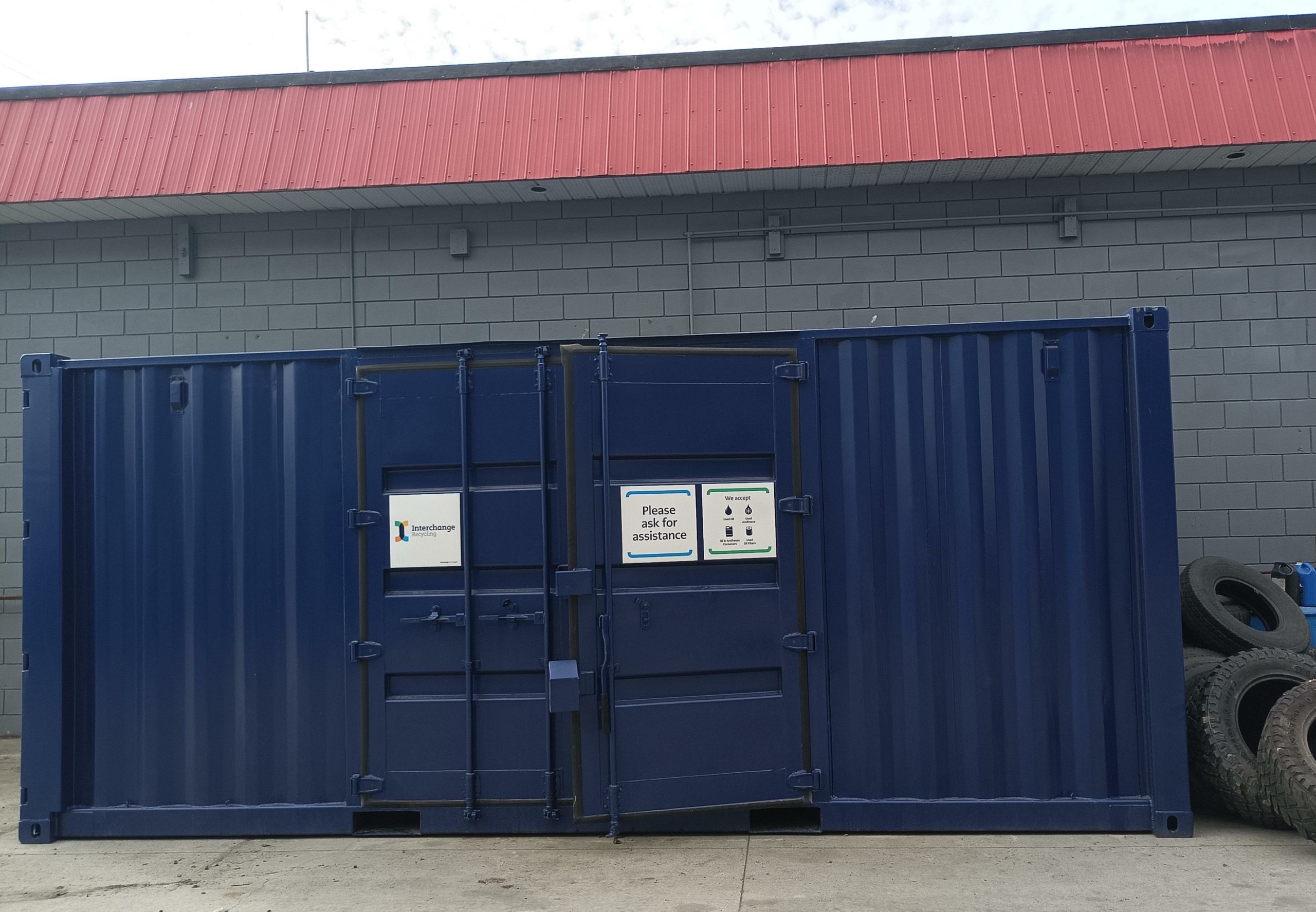 "After 20 years, we changed our organization's name from BC Used Oil Management Association to Interchange Recycling as it better reflects of business, members and future," said David Lawes, CEO, Interchange Recycling. "This is the very first Interchange Recycling branded seacan that has been delivered to a facility and we look forward to collaborating with more businesses and industries under our new name to achieve better environmental outcomes for everyone."
"This industry-funded upgrade helps decrease pollution that can be caused by improper disposal of used oil and antifreeze materials. It is great to see that Interchange Recycling is improving their collection network with their grant program and collection infrastructure as part of their very important responsibility of managing used oil and antifreeze materials in BC," said Darren Murray, Environmental Coordinator Regional District North Okanagan.
Interchange Recycling would like to acknowledge that the Arjun Esso in Armstrong is located on the unceded territory of sqilxʷ/syilx (Okanagan) peoples. 
For a comprehensive listing of all the public recycling centres across BC visit https://interchangerecycling.com/find-a-recycling-centre