New public collection facility opens on Lasqueti Island
•

RCF Program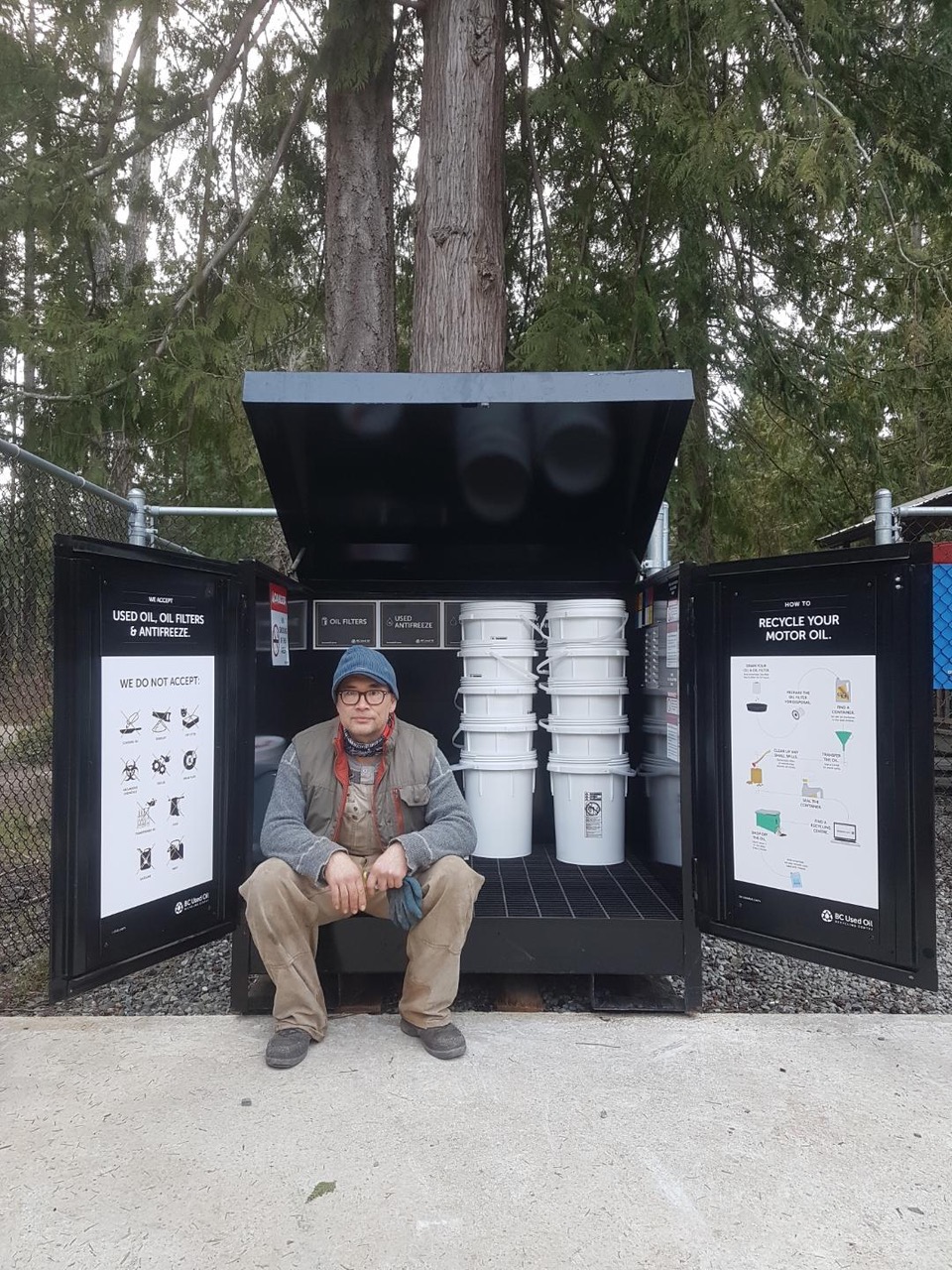 We are very excited to announce that qathet Regional District received a grant from BCUOMA that provided Lasqueti Island, an island off the east coast of Vancouver Island, with a hazmat locker and other equipment to be used for the responsible collection and storage of returned used oil and antifreeze materials.
"Lasqueti Island has a small yet growing population, and they need an environmentally safe and free recycling facility for residents and visitors to return their used oil and antifreeze materials," said David Lawes, CEO, BC Used Oil Management Association. "Even small amounts of used oil need to be responsibly recycled and qathet Regional District's Waste Reduction Education Team have been very forward thinking when it comes to future growth and the needs of the Lasqueti community. They reached out to BC Used Oil Management Association and requested a grant to go towards the development of an easy to use and convenient used oil and antifreeze recycling centre to be located on the Island.
BCUOMA continues to look for opportunities to open new and improve existing recycling facility locations across the province to provide British Columbians with reasonable access to convenient and free used oil recycling centers. BCUOMA's infrastructure grant program requires the responsible environmental handling, collection, transportation, storage, processing, and recycling of used oil and antifreeze material using economic, efficient, and environmentally acceptable options. Local Governments, private businesses, nonprofit organizations, and other sectors interested in a BCUOMA infrastructure grant can find out more information at https://interchangerecycling.com/infrastructure-grants/.
Used oil is a valuable resource and if it is recycled at one of BCUOMA's dedicated public recycling centers it can be recovered and re-used. Used oil can be re-refined into new lubricating oil or material inputs for manufacturing or energy products. Additionally, used oil filters contain metal, which is recycled into metal products like rebar, nails, and wire. Used oil and antifreeze containers are recycled and used to manufacture new oil containers, drainage tiles, and parking curbs. Used antifreeze is refined and reused as new automotive antifreeze. A comprehensive listing of all the public recycling centers across B.C. can be found at https://interchangerecycling.com/find-a-recycling-centre.
BCUOMA would like to acknowledge that the qathet Regional District's used oil recycling facility on Lasqueti Island is located on the traditional territory of the Homalco, Tla'amin, Klahoose First Nations peoples.
For more information on qathet Regional District's recycling initiatives visit http://letstalktrash.ca.