Four Rivers Co-operative upgrades used oil recycling centre in Quesnel
•

News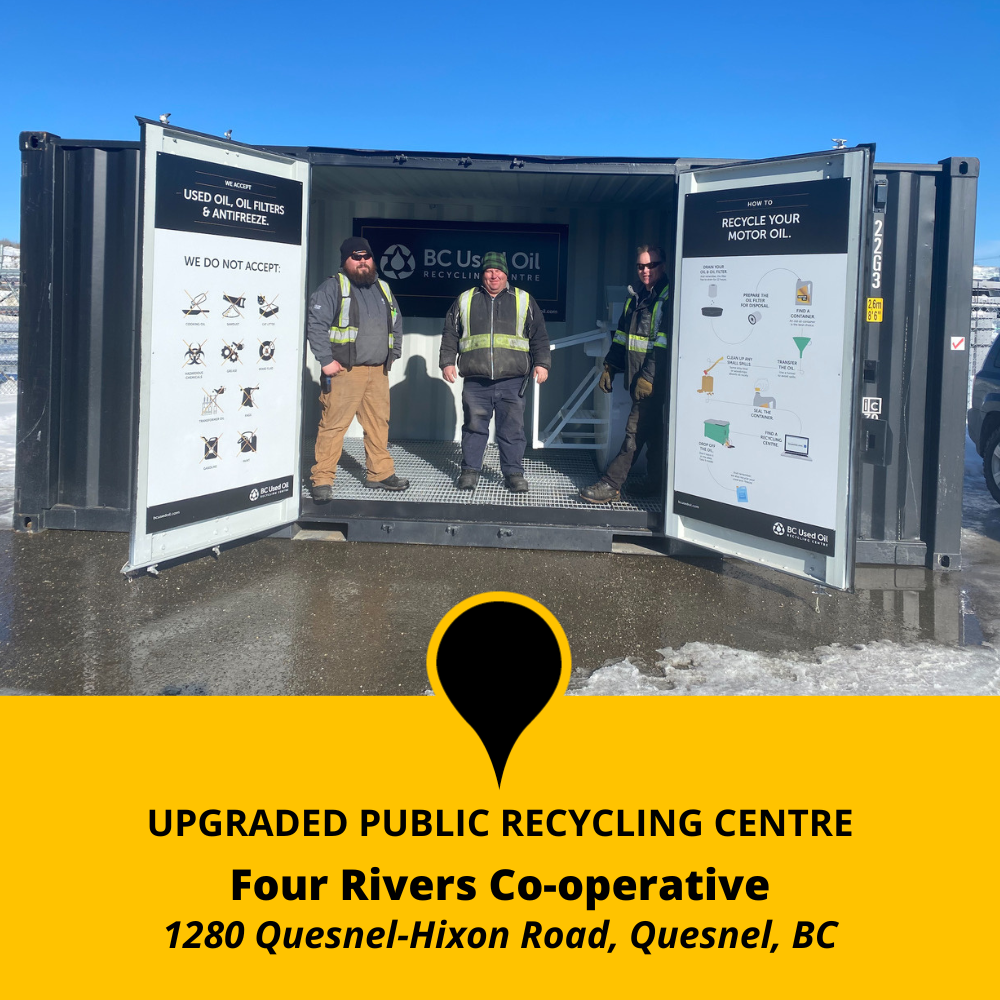 We are excited to announce the reopening of the newly upgraded used oil recycling centre at Four Rivers Co-operative, located at 1280 Quesnel-Hixon Rd., Quesnel.
The renovated facility features a 20 ft modified sea container with a 2,200-litre tank for the safe collection, handling and storing of used oil and antifreeze materials. This upgraded infrastructure provides the residents of Quesnel, and the surrounding areas, with a safe, clean, and free of charge facility to return used oil and antifreeze materials.
"The Four Rivers Co-operative staff worked with our team at BC Used Oil Management Association to determine the growing needs of the Quesnel community, and they were proactive in upgrading their used oil recycling centre to accommodate the city's future growth needs. Four Rivers Co-op is a great partner for BC Used Oil Management Association as they continue to provide sustainable services in an environmentally and socially responsible manner," said David Lawes, CEO, BC Used Oil Management Association. "Our goal is to provide British Columbians with accessible, safe, and environmentally friendly recycling facilities to return their used oil and antifreeze from their cars, boats, recreational and off-road vehicles. The used program materials can be recycled and are a valuable resource for the manufacturing of new products."
BCUOMA would like to acknowledge that the used oil recycling depot Four Rivers Co-operative in Quesnel is located on the traditional territory of Lhatko Dene Nation and Southern Dakelh Nations.
For more information on Four Rivers Co-operative used oil recycling centre visit https://www.fourriversco-op.crs/sites/fourrivers/
For a comprehensive listing of all the public recycling centres across BC visit https://interchangerecycling.com/find-a-recycling-centre