NUOMAAC SPS 2023
On behalf of the Interchange Recycling Board, I'm pleased to invite you to participate in this year's National Used Oil Materials and Antifreeze Advisory Council (NUOMAAC) Strategic Planning Session scheduled for August 22-24, 2023, at the Fairmont Empress Hotel in Victoria BC.

The objectives of the 2023 Strategic Planning Session and Conference are to:
Plan strategic NUOMAAC initiatives that will improve our service to members and our collective performance.
Increase our understanding and knowledge of the industry and the materials we manage, today and tomorrow.
We look forward to having you join us in Victoria as we take a closer look at our industry and work together to gain a better understanding of our collective interests.
Yours truly,

Brian Ahearn
Chair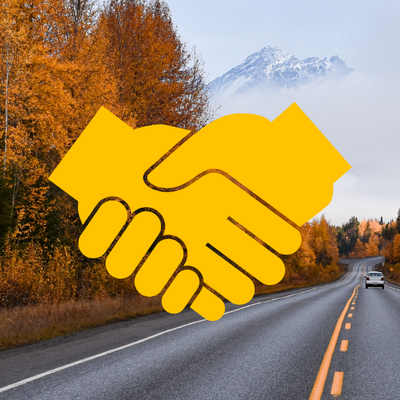 ---
---
GENERAL SCHEDULE OF EVENTS:
Tuesday, August 22:
Morning: UOMA ED/CEOs Meeting
Afternoon: NUOMAAC (Board Chairs/EDs/CEOs) Meeting
Evening: Welcome Reception for all participants and guests
Wednesday, August 23:
Day 1 Focus: State of the Industry and Understanding our External Environment
Audience: NUOMAAC Board members and staff plus industry stakeholders and key partners
Morning & Afternoon: Informational sessions on topics such as oil re-refining, the future of the automotive sector and evolution of oil packaging.
Evening: Reception with axe throwing and golf simulator, Culinary Walking Tour in Downtown Victoria followed by drinks, dancing and entertainment at a downtown pub.
Thursday, August 24:
Day 2 Focus: Internal Focus on Governance and Strategic Initiatives
Audience: NUOMAAC Board Members and staff
Morning: Presentations focused on provincial EPR programs, governance and legal, concluding with a panel discussion by the Board Chairs
Afternoon: Lunch and Board meetings
---
HOTEL RESERVATIONS:
Our hotel booking window has now closed and rooms are subject to availability.
Should you still require a room, please email Kelly at kduran@interchangerecycling.com to make a request. We will do everything we can to secure you a room at the Fairmont Empress at the conference rate, but no guarantees can be made.
---